The Cuvée Grand Tasting 2016 took place March 5th at the Scotiabank Convention Centre. Every year I set out with the goal of tasting every wine at the event and every year I fall short. This year there were 48 wines in attendance. This year was also interesting because we are starting to see the warm vintage red wines from 2012 fade into the rear view mirror and we are really starting to see what makes Ontario shine regardless of vintage. If there is one take away from Cuvée this year is that I think we can stop referring to Niagara as having "good" and "bad" vintages let's refer to them as "Hot" and "Cool".
Here are the highlights of the night.
2014 Cattail Creek Small Lot Old Vines Riesling – $21.95 – This wine was truly the belle of the ball. This is a bone dry Riesling made from vines dating back to 1976 if this is a taste of what is to come from Cattail Creek we should all get in line for the next offering. The nose is mineral, lemon and granny smith apple with flavours that match. The finish on this wine bright crisp acidity that forces your tastebuds to stand to attention and leaves your mouth with a refreshing mineral note that leaves your mouth begging for the next sip.
2014 Adamo Estate Winery Riesling – $19.95 – This is an off-dry offering from relative newcomer. The nose is Peaches, Pears and Lime with whispers of mineral and flavours on the wine match. There is nice acidity but the sweetness of the wine does linger on the palate. This will pair perfectly with Indian or Mexican Cuisine as the flavours and finish will help cut right through the stronger spice flavours.
2013 16 Mile Cellar Tenacity Chardonnay – $34.95 – I have tasted this wine before but it was still showing very well at Cuvée. This is a very special Chardonnay made using no sulphur. Orange and Pineapple with nice creamy vanilla notes. Peach and Apple round out the flavours on the palate. It was great to have this wine being poured at Cuvée as there were only 29 cases of this wine made.
NV Malivoire Bisous Brut – $29.95 – This is another wine where not a lot was made so make sure you run to the winery to grab a bottle. The nose is fresh baked break with lemon and limes. The flavours match the nose with granny smith apple added to the mix. The bread notes linger on the finish over a refreshing finish. Sparkling wine of this quality at this price makes it easy for me to advocate for "Just Because" sparkling wine. This is one of the first of a torrent of sparkling wines we are going to see from wineries that maybe haven't got anything bubbly in the bottle yet.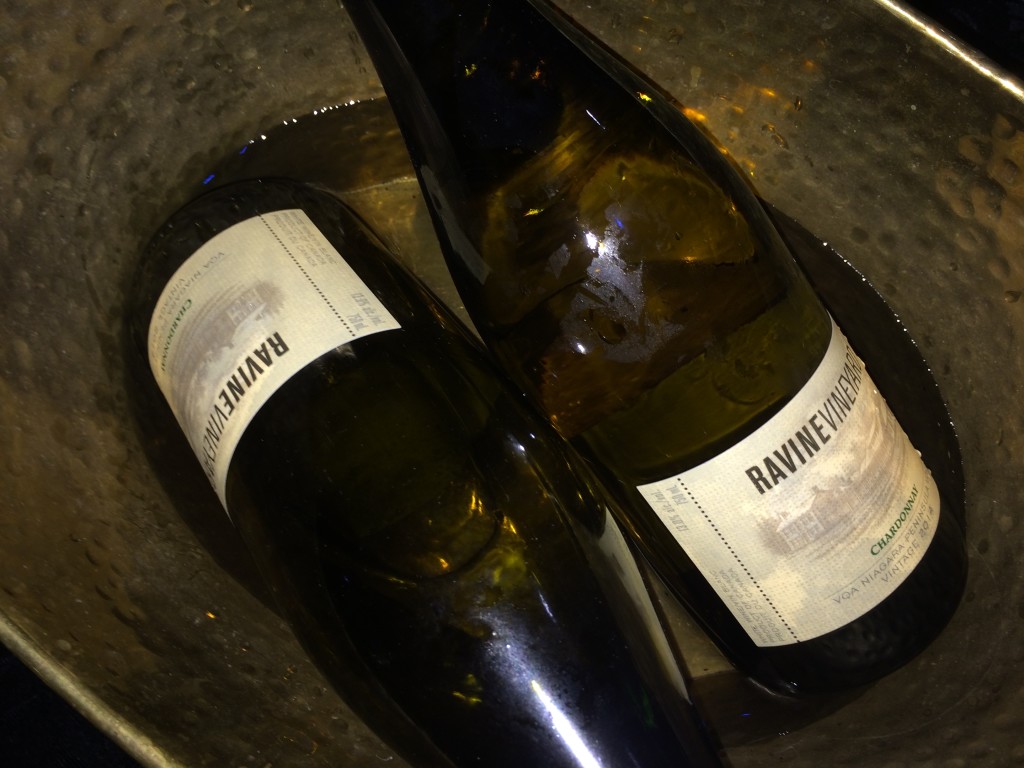 2014 Ravine Vineyard Chardonnay – $30.00 – How can something be elegant and potent at the same time? This is something executed perfectly by Ravine with this Chardonnay. Vanilla, Apples, Peaches and Butterscotch are in this glass. The best part about this wine is the texture, while the nose and flavours can be a little forceful the creamy texture on your palate is balanced by perfect acidity. The finish is clean leaving you whispers of vanilla.
2013 Riverview Cellars Angelina's Reserve Chardonnay – $19.95 – This is the softer side of Chardonnay. There is almost a floral quality on the mid palate of a wine that feels like everything is subtle and restrained. Apple, Pear, Citrus and nice floral notes. This wine is perfectly priced and keeping the bar high for Chardonnay under the twenty dollar mark.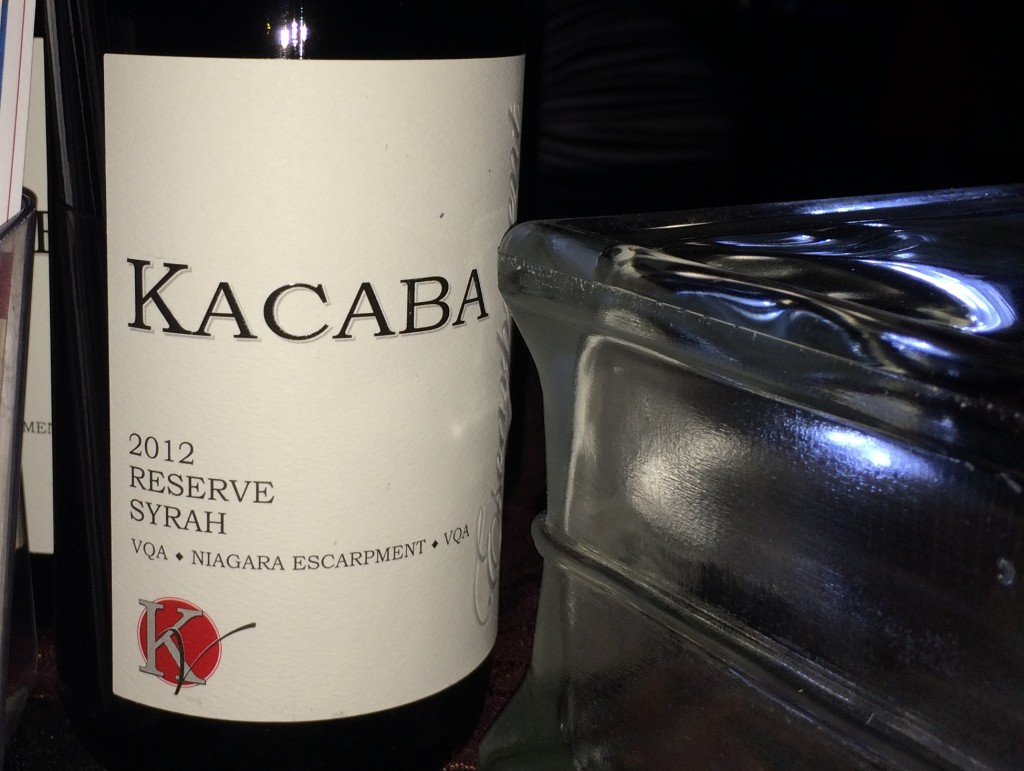 2012 Kacaba Vineyards Reserve Syrah – $44.95 – Simply put this wine is fantastic. Nice gamey, meaty, smoky nose layered over hints of raspberry and blackberry. The flavours on this wine are dark fruit, blackberry, currant, raspberry with spice notes working up the finish and the gamey notes from the nose making an appearance on the finish.
2012 Chateau des Charmes Equuleus – $40.00 – This wine was showing very well at Cuvée. This is going to be tough to keep in the cellar because it is drinking so well right now. Lots of Raspberry, Blackberry and Currant over Smoke and Cedar notes. The best part about this wine is that it should age very well over the next decade. But as I said … I wish you luck in keeping bottled in your cellar.
2012 Megalomaniac Bravado Cabernet Sauvignon – $24.95 – Nice smokiness on the nose with Raspberry and Cocoa. The flavours on this wine have Raspberry, Plum and Blackberry leading the way. This is a great Cab Sauv from the hot 2012 summer and in a market where many of the 2012's have come and gone it's great to be able to get your hands on a killer red at a great price.
2012 The Foreign Affair Dream – $29.95 – Rich and Juicy but at the same time holding onto great acidity. This is a wine that will be difficult to hold onto in the cellar because it is approachable right now. Everything about this wine is just fantastic. The flavours are rich Cherry, Strawberry, and Raspberry. The finish on this wine is incredible with cocoa notes that just seem to stick around forever.
2013 Stratus Gamay – $65.00 (Magnum) – This is a huge contrast to the 2012 Stratus Gamay which felt more like a marriage of California and Beaujolais than what you would usually expect from lowly gamay. The 2013 Vintage is much more typical of what you would expect from Cru Beaujolais. The flavours on this wine are rich and concentrated Cherry with whispers of black pepper and baking spice. The best part about this wine is the balance with acidity, you get these massively concentrated flavours but then like a mirage they are gone off the palate and all you are left with are hints of spice. I also love that this made an appearance in a magnum … you're going to want to age this and you should.