Wine Review – 2013 Wildass Red – 2015 Flat Rock Unplugged Chardonnay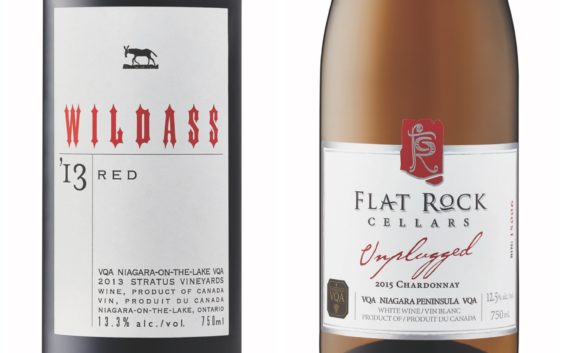 2015 Flat Rock Unplugged Chardonnay – Vintages 68015 – $16.00 – ***½+ – As far as unoaked Chardonnay from Ontario goes there is something a little magical about this wine. The nose is bright, fresh and clean with lemon and lime notes and a potent mineral note that sails over the fruit and pulls this wine together like the rug in the room of the Big Lebowski. This sits on the palate with a near-creaminess… but with the lack of oak it's not too heavy. There is no vanilla or spice in this bottle but it's not a bad thing. This is a perfect food friendly wine to match with fish or chicken.
2013 Wildass Red – Vintages 86363 – $19.95 – ****+ – The fruit is so juicy and ripe on the nose of this wine it oozes strawberry, cherry, and raspberry. The tannin is smooth and approachable, but if you're looking for a place to start or maybe bolster your existing cellar this should evolve nicely over the next 5-7 years. The Wildass wines continue to over-deliver on their price point while remaining gulpable upon opening. I anticipate enjoying this wine as long as I can get it from the local vintages section because I don't anticipate this remaining on the shelves for long.