Icewine Gala and Festival 2016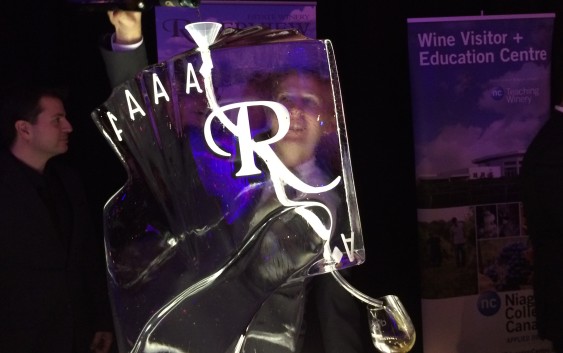 For anyone who has been reading my writing over the past few years they know that one of my mantras is that "Visiting wine country in the off season is the best time of year to do it". This time of year the staff at the wineries have all taken a huge sigh of relief from the harvest that has just passed. The recent Icewine harvest took place a little later than usual thanks to a warm extended fall. But the best part is that when you roll into a winery the odds of having to compete with space at a tasting bar with the tour group that just rolled up with a bus are significantly lower. That being said there are a bunch of festivals that take place over the fall and winter that make sure that your visit to wine country will be exciting.
Jan 15-17 marks the beginning of the three weekend Icewine festival. The entire Niagara region has events taking place in every corner of the wine region. It is literally impossible to take part in everything so you need to plan your weekends accordingly.
I began my adventure at the Xerox Icewine Gala on Friday night at Fallsview. The formal event is definitely a great way to get away from the city post Christmas. The room is set up with food and wine with each winery pouring Icewine and some less sweet table wines alongside them. There is so much Icewine in the room it's hard to know where to start. That being said there were so many great wines in the room but there were a few real standouts.
Ravine gets huge points for pouring a show stopping Riesling that struck a perfect balance between mouth watering sweetness and palate cleansing acidity. This wine was so much fun to drink simply because the acidity washes away a lot of what you can pinpoint in the wine before you can put your finger on it.
Vieni adds Sparkling Icewine to the portfolio. The Cabernet Icewine is a beautiful blast of strawberry jam in a glass but enhanced with bubbles. Bubbles help cut through some of the sweetness with the wine in your mouth. I know for most people the biggest complaint about Icewine is that it's too sweet. Anything that can help enhance the fruit flavours from the wine and draw attention away from the natural sweetness of Icewine is a good thing.
Between the Lines offered up their Origin Sparkling wine in a can. This wine is currently available at the winery for $23.80 for a 4 pack. The Vidal Sparkling wine is off dry but well balanced with acidity and just a hint of sweetness on the finish. As someone who enjoys bringing wine up to the cottage this is a product that is calling my name. Is this the best sparkling wine out of Ontario? No, but this idea and product is something that I really hope people explore down the road. It's a little taste of summer in a can and at an event that focuses on a product harvested in the cold of winter it makes me yearn for warmer weather.
20 Valley Winter Winefest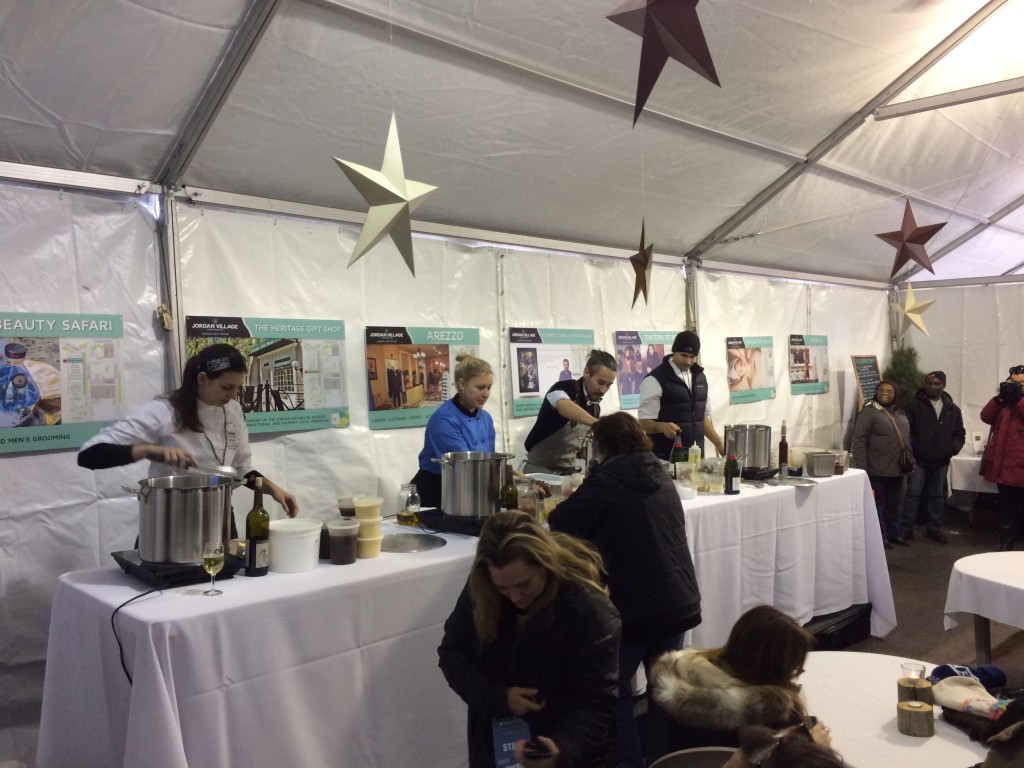 The weather wasn't too bad on this weekend, and even though we like to complain about the cold I was reminded by several people at the street festival that last year it was -26°C. My one piece of advice for anyone wishing to attend the street festival in Jordan is to dress warmer than you think you will need to. Pick up a handful of tokens and walk around sampling different food and wines. There were many notable wines at the festival. Malivoire and Back 10 Cellars were both pouring new Sparkling wines. Weir winery was pouring a white Merlot that was quite interesting (spoiler – it doesn't taste like Merlot).
My favorite part of the event was the One Pot Challenge hosted by Chef Lynn Crawford and featuring local chefs. The vibrant food scene in Ontario is not limited only to the cities with four local chefs duking it out. They were tasked to make a dish using only one pot. The competitors were Justin Downes, Executive Chef from Vineland Estates Winery Restaurant, Jen Williams Sous Chef Inn On The Twenty Restaurant, Andrew McLeod – Co-Chef Bolete, Kat Steeves – Chef/Owner, The Tide and Vine Oyster Company. There were definitely some talented chefs on stage and everyone watching over got a crash course on how to trim an Octopus and thanks to Andrew McLeod everyone now knows about Kombu. The winner was Justin Downes.